Our Vision
To strengthen and encourage seniors through scriptural teaching and by example in developing a walk that pleases God, becoming leaders and mentors in the Christian community, and loving who they have become. We provide opportunities for seniors to share their professional gifts and talents, encourage one another in the faith and be witnesses to their families.
Our Purpose
To aid and equip seniors in recognizing their worth to God, their families, their communities, and church. Our desire is to inspire them to be joyful, thankful, fruitful and productive in the kingdom, becoming active senior adults, living joyful, confident lives.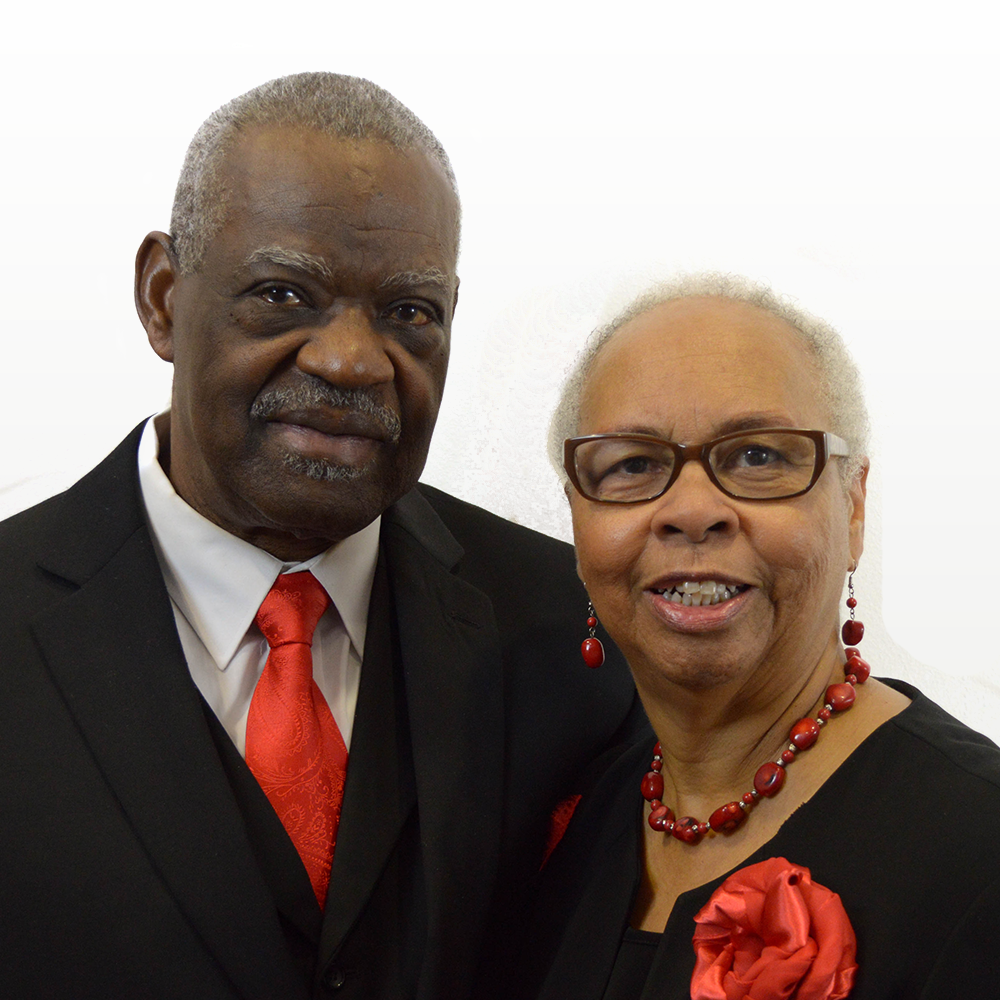 "We are always here to encourage senior Christians to continue their worship of God no matter what life hands us. God has not forgotten us, His people."
Pastor Joe and Juanita Wooley
Senior Adult Ministry Directors
(832) 798-3720

juanitawooley@sbcglobal.net
Senior Adults Living Joyful, Fruitful Lives
Serving the community at Oak Tree Manor Apartments and reaching out to all seniors, 
encouraging them to be strong in the Lord.
Come worship with us!
Do you remember the old time church services? Singing hymns like I Surrender All and I Love the Lord He Heard My Cry? Our worship services have a similar format. We are here to encourage and minister to those who are elderly and who want to attend service without the large crowds.
The Word of God is preached according to the Scriptures by our ministry leader, Pastor Joe Wooley, and we partake of the Lord's Supper every 1st Saturday. The Ministry provides transportation to our services from the Oak Tree Manor Apartments. It doesn't matter if you move slowly, are aided by a cane, a walker, or wheelchair, you are welcome to come and worship with us.
Our Worship Service
Saturdays 10:00 a.m. – 11:30 a.m.
Location
The Church at Bethel's Family
(Youth Sanctuary)
14442 Fonmeadow Drive
Houston, TX 77035
Transportation
Transportation to our Saturday morning worship services is available! The shuttle arrives at Oak Tree Manor Apartments at 9:30 a.m. and leaves at 9:40 a.m.
Pastoral Team
Pastor Joe Wooley, Ministry Leader
Rev. James A. Baxter
Rev. Larry Harris
Rev. James Jones
Deacon Isaac Hunt
Deacon Larry James
Deacon Phillip Bernard
Tuesdays
Sunday School
Ladies of Oak Tree "Hour of Power" Christian Fellowship
Tuesdays at 11:00 a.m. – 12:00 p.m.
Oak Tree Manor Apartments
14603 Fonmeadow, Houston, TX 77035
Theatre, 4th floor
As seniors we want to keep our eyes to the hills where our help comes from. We are to search the Word of God daily for guidance and remember that God always keeps His promises. Yet, we need to make sure we understand and meet the conditions set forth by God so that He may fulfill those promises. We are to remain anchored in God's Word, studying to show ourselves approved unto God (2 Timothy 2:15), and be as the virtuous woman in Proverbs: "She is clothed with strength and dignity; she can laugh at the days to come. She speaks with wisdom, and faithful instruction is on her tongue. She watches over the affairs of her household and does not eat the bread of idleness" (Proverbs 31:25-27).  Come join us!
Thursdays
Bible Study
Teacher: Pastor Joe Wooley
Thursday 7:00 p.m. – 8:00 p.m.
Oak Tree Manor Apartments
14603 Fonmeadow, Houston, TX 77035
Dining Area, 1st floor
Our Motto: Philippians 4:13: "I can do all things through Christ which strengtheneth me." (KJV)
The purpose of our Bible Study is to equip the saints of God to stand firm in what they have learned according to Scriptures, teaching them how to study the Word of God and have faith in God. We're calling people to Christ, helping them grow in Christ, receiving them into fellowship and service, and leading them to opportunities to share God's love.
In Matthew 4:4, Jesus said, "It is written: Man does not live on bread alone, but on every word that comes from the mouth of God."  We need God's Word if we are to have faith—and we need to set aside time for fellowship with Him. That means personal quiet times, prayer times, meditating times and corporate preaching/teaching times.  Since faith comes by hearing the Word of God (Romans 10:17), the Oak Tree Manor/Senior Adult Ministry desires for God's people, and specifically seniors, to hear the Word of God, so that we increase in faith and trust that our lives are yet in the Master's hand.
Other Services and Activities
Benevolence Committee
Our Benevolence Committee is faithfully serving, praying, comforting and encouraging those who are hurting, visiting and mailing cards to the sick, bereaved and shut-in, and reaching out to seniors in need.
Coordinator: Sis. Lois Linton
Social Fellowship
Our Benevolence Committee makes sure the seniors enjoy themselves with fun trips, fashion shows, raffles, and our annual Parade of Salads.
Coordinator: Sis. Lois Linton
Monthly Birthday Celebrations
There is an abundance of food, fun and fellowship when the seniors come together for these celebrations.
Coordinator: Sis. Ruby Franklin
Musical Celebrations and Fellowships
Annual Gospel Fest Musical—April
Annual Praise Fest Musical—November