Never miss a service!
If you are unable to attend one of our main services, tune-in here to stay connected!
Sundays at 7:30 a.m., 9:30 a.m. and 11:30 a.m.
Wednesdays at 7:00 p.m.  
Click here to see all of our service times.
Download
The Latest Bulletin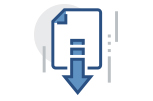 Your support enables us to serve communities and reach the
world for Christ!