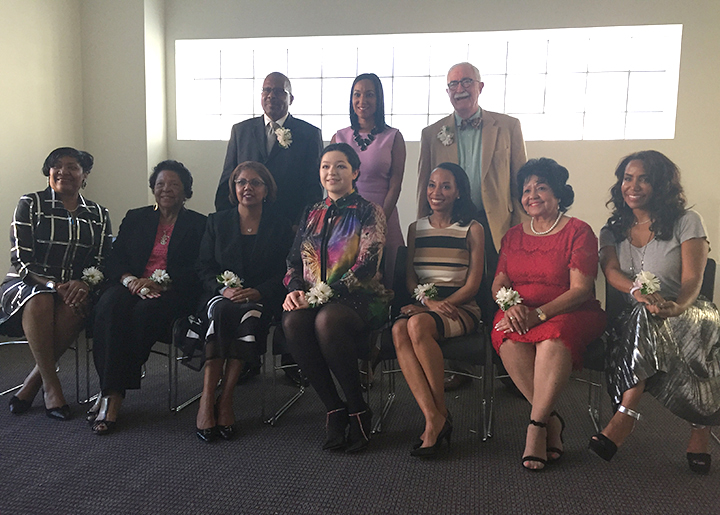 Ruby August, Among 12 Recognized by Ivy Educational and Charitable Foundation
First Lady Ruby August was honored by the Ivy Educational and Charitable Foundation of Houston, Inc. (IEACF) as they prepared to present their 36th Annual Scholarship Luncheon and Fashion Show. The Honoree Reception was held on March 21, 2017 at Texas Southern University. The First Lady of the Church at Bethel's Family was recognized alongside 11 other honorees, for the work they do in the community to benefit youth and children.
First Lady Ruby August is the founder and co-director of Bethel's Christian Academy, an accredited child education entity, where she works tirelessly to ensure that children grow spiritually, mentally and physically within a safe and nurturing environment.  In honor of her mother, Sister August also instituted and facilitates the Clarice Jones Scholarship, a foundation that seeks funding for inner-city students desiring a higher education.
The IEACF is the charitable arm of Alpha Kappa Alpha Sorority, Incorporated, Alpha Kappa Omega Chapter. Proceeds from the event will be utilized to provide scholarships to youth in the Houston Metropolitan and surrounding areas.
Read more about Ruby August here.